IMPACT Glass – Hurricane Windows from Truwin
True Hurricane windows are rigorously tested to withstand the impact of flying debris during tropical storms and hurricanes. When it comes to 75-150 MPH winds, the fast-moving debris thrown, at times, miles through the air causes most wind-related injury, death, and damage. Also known as impact windows or laminated glass windows, these exceptionally durable windows can help protect our family while providing greater security to and defense our greatest asset – our home.
At Truwin, we know windows! Our owners and sales team have all toured and trained at both of our primary manufacturer's plants and at the Cardinal Glass factory. More importantly, we have hands-on experience working alongside our installation specialists installing both standard & hurricane windows. In order to fully understand challenges unique to specific building types, we have visited hundreds of job sites.
The Truwin Experience
Just one instance is Paradise Key restaurant in Rockport, TX where Hurricane Harvey came ashore. Paradise Key is a large two-story building located dockside on the waterfront of the bay. Metal walls & studs, narrow ladder space, and the weight of the laminated glass challenged our entire team. With the help of Les Selinski, owner of WindShore Engineering; Robert Bernot, owner of Omni Windows; and Jay Chappell, owner of Truwin Windows & Doors, we removed the existing aluminum single pane windows and installed Earthwise Laminate hurricane windows that meet not only the required +/- 50 design pressure required by TDI in the Coastal Windstorm areas of Texas requiring but require carrying heavy and dangerous shutters or plywood up and down ladders before a tropical storm or hurricane arrives.
We found out the hard way (good old-fashioned sweat equity) exactly how difficult it can be to remove old windows from metal framing. A little ingenuity helped solved the narrow ladder space issue without hiring expensive lift equipment; with only 4-5 feet on the east side of the building, the baker's scaffolding did the trick. And, after the first few windows were carefully removed and installed, we were able to pick up the pace working safely and efficiently to complete the project. Now, when you sit at the outside bar, the windows behind the bartender reflect a beautiful picture of the bay. We highly recommend a great meal and a couple of drinks at Paradise Key Dockside Bar & Grill next time you plan a fishing trip to Rockport.
Why is all this important?
Where the Texas Department of Insurance (TDI) requires windows tested by independent laboratories to meet structural integrity standards, we work with and fully understand what inspectors require to certify the product, fastener, and spacing. Our Coastal and Inland I customers will always receive the necessary WPI-8 certification.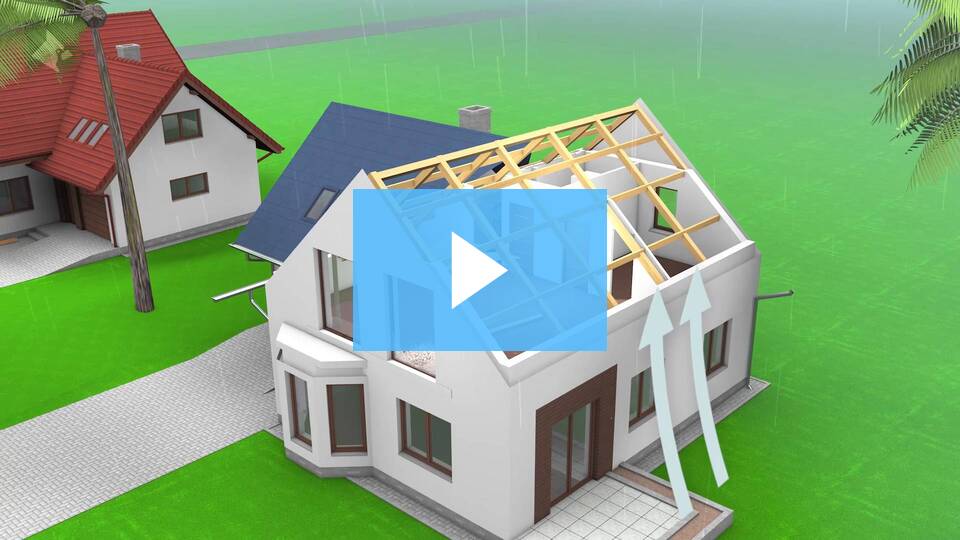 Sea-Storm Glass | Cardinal Glass Industries
Keep in mind, not all laminated glass windows have been tested to meet frame, glass, hardware & fastener specifications necessary to be installed in the Coastal, Inland I, or Inland II wind zone areas designated by the Texas Department of Insurance. Most business owners and homeowners need requisite information to educate themselves. The right knowledge is key to ensure the window or windows under consideration truly meet the required specifications and purpose for which they are investing. For instance, most window manufacturers offer a laminated glass option which is one requirement for an impact window. However, without testing & certification of both frame, glass, and fastener (type & spacing) by an independent laboratory such as Keystone Certifications wind storm inspectors will not certify your project with the WPI 8 leaving your home uninsured in this high-risk environment.
If you are wondering if your home is in a TDI windstorm zone, go to https://cbiwindstorm.com/zone-search/
Type in your address just like you would on any map App, and you will plainly see if you are in one of the designated windstorm areas and exactly which one!
Texas homeowners will greatly benefit by locating prospective windows at https://www.tdi.texas.gov/wind/prod/indexwin.html
Window types, labeled by frame material, include aluminum, steel, vinyl, fiberglass, and wood. Categories include IMPACT or Non-Impact. In short, IMPACT windows require no boarding or shuttering before a storm whereas Non-Impact, while meeting design pressure requirements, requires boarding or shuttering of each opening. The frame provides structural integrity supporting both glass and hardware, so you will obviously want a strong frame. See our "Frames – Windows" article for more on frames
Phone and in-home consultations are free. We are happy to discuss your project over the phone and even provide rough pricing prior to visiting your home.
For more information, including what to look for in a wood, fiberglass, and aluminum frame window; contact Tom@Truwin.com or call to discuss your project at 832-777-3681.
Our mission ~An honest, transparent process.